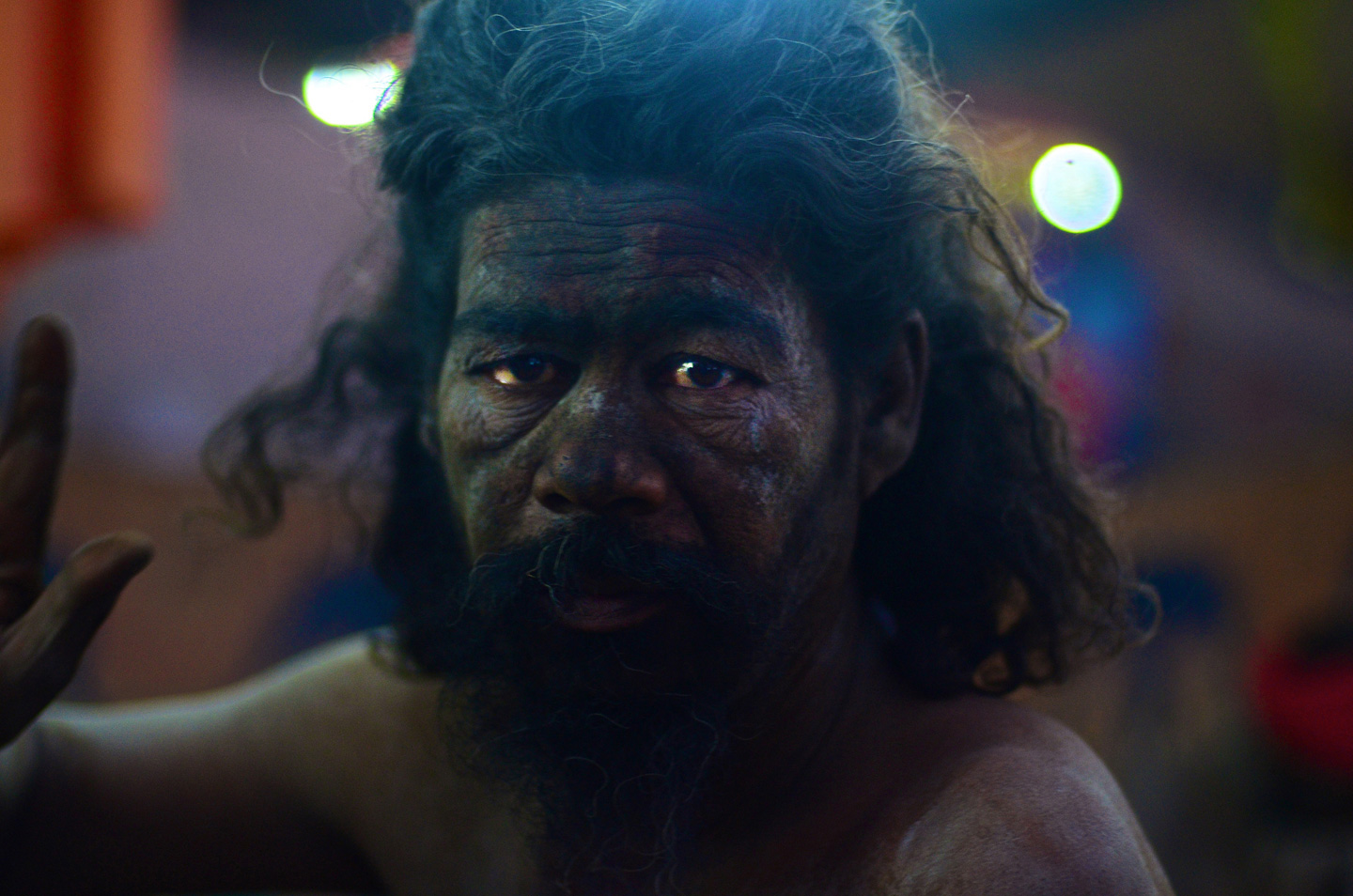 1/14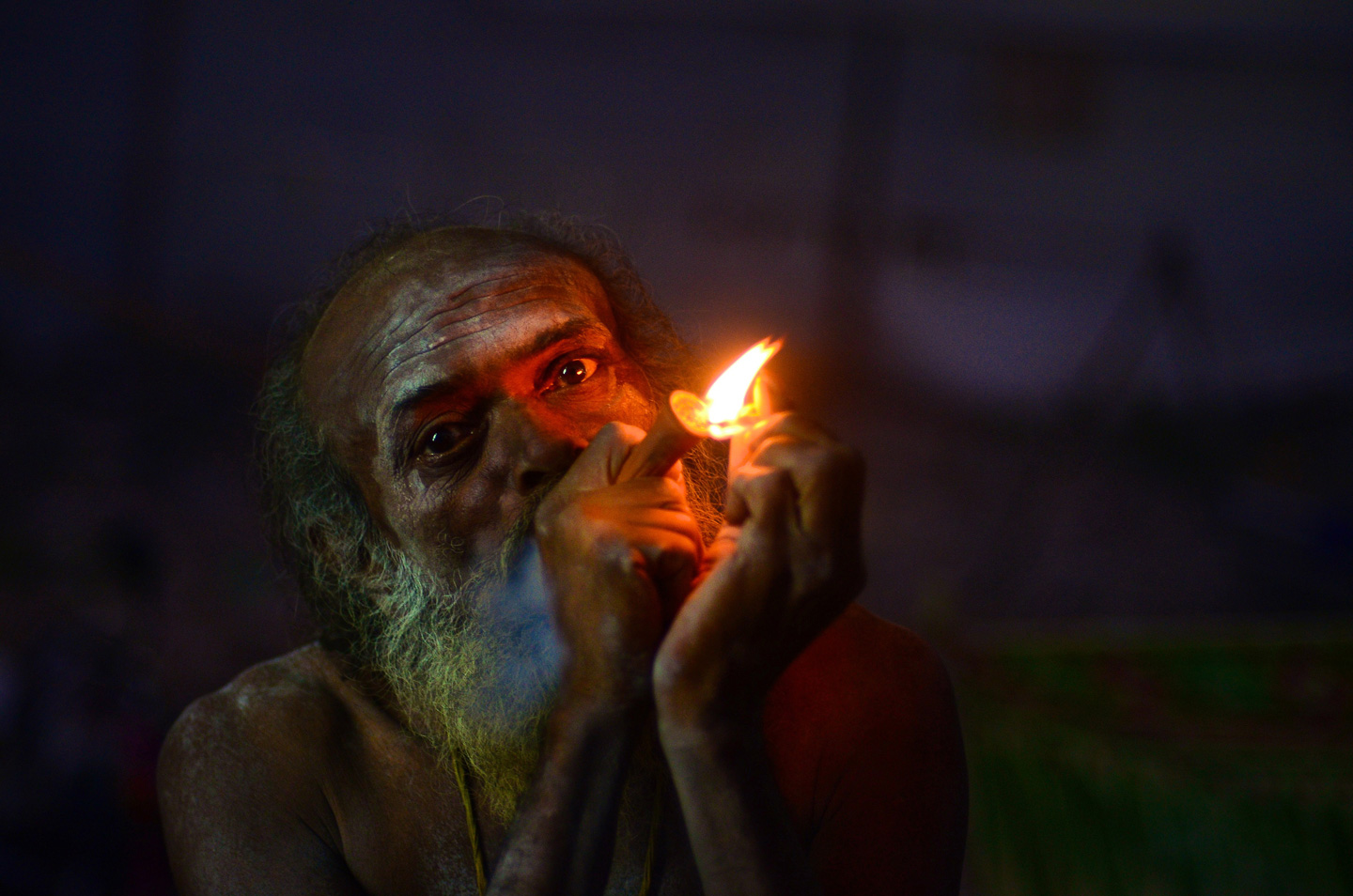 2/14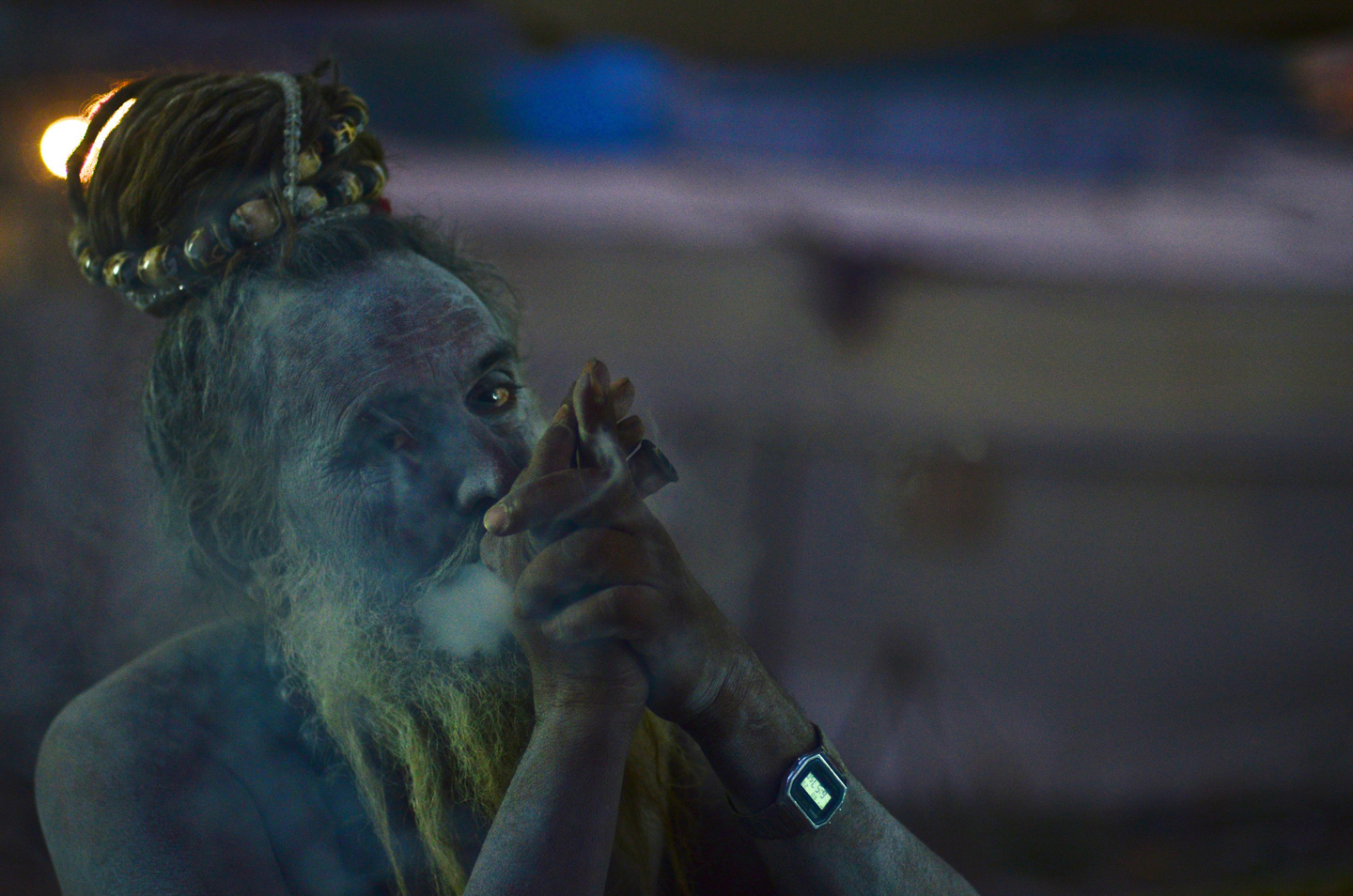 3/14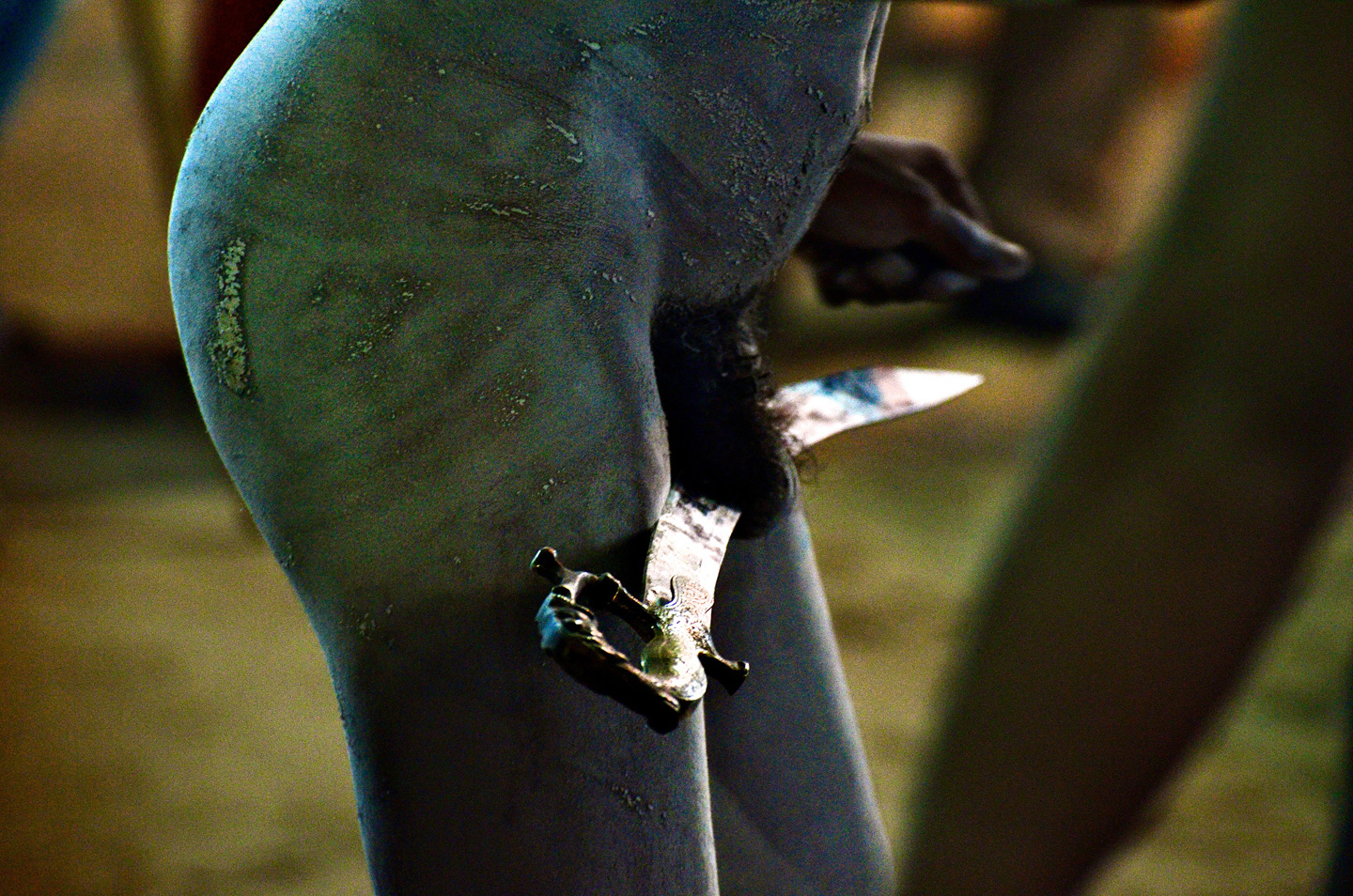 4/14
5/14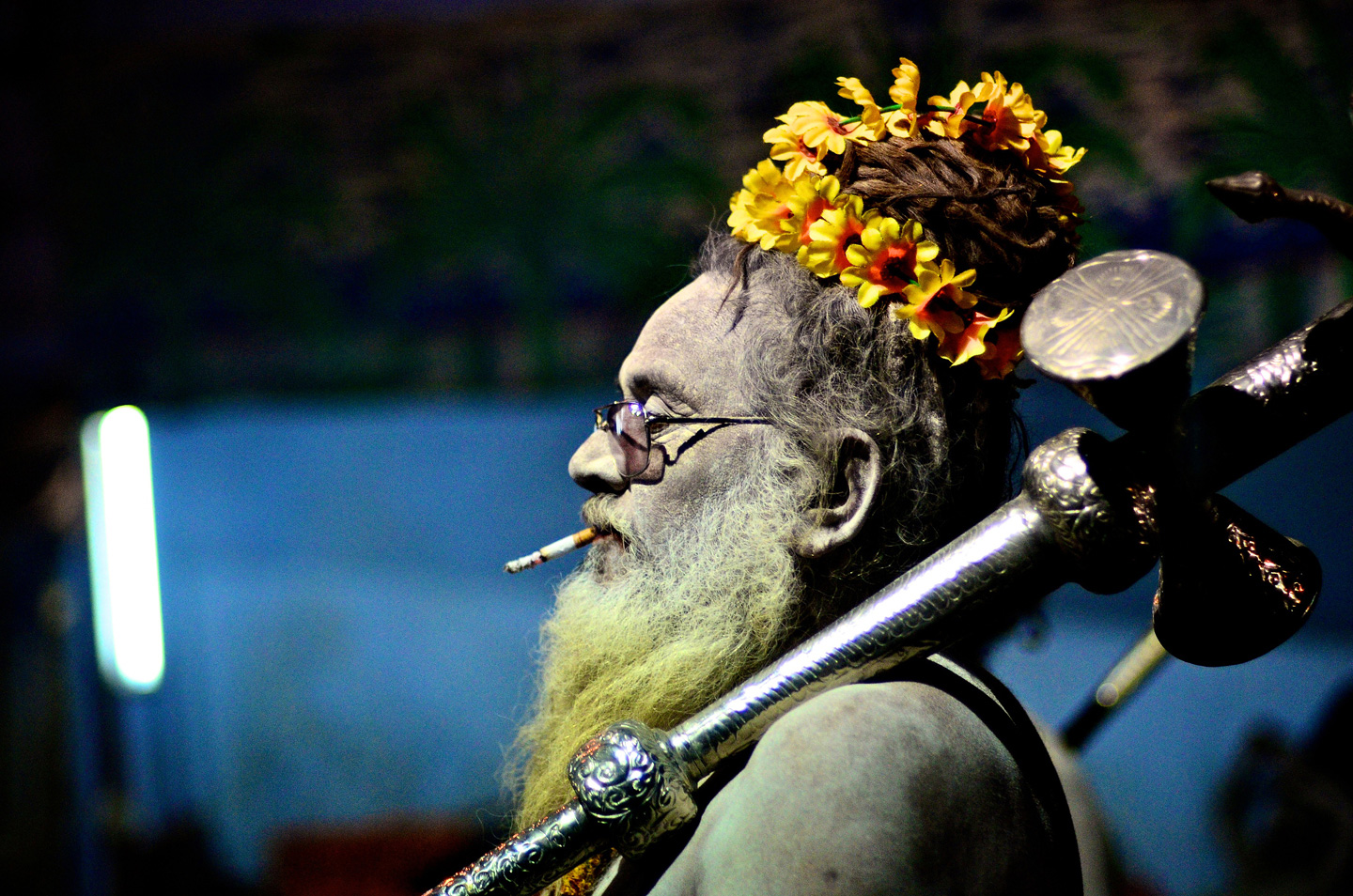 6/14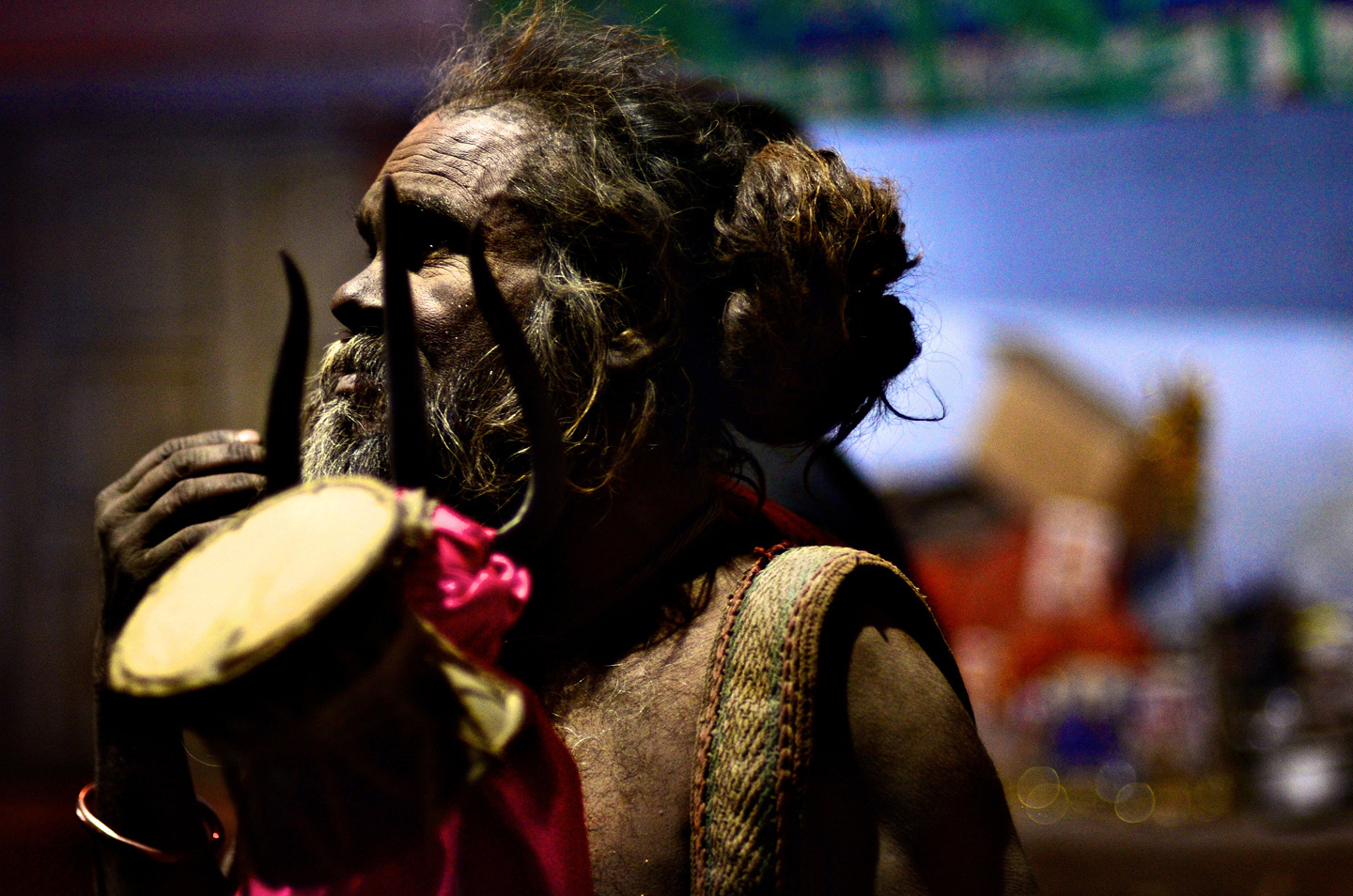 7/14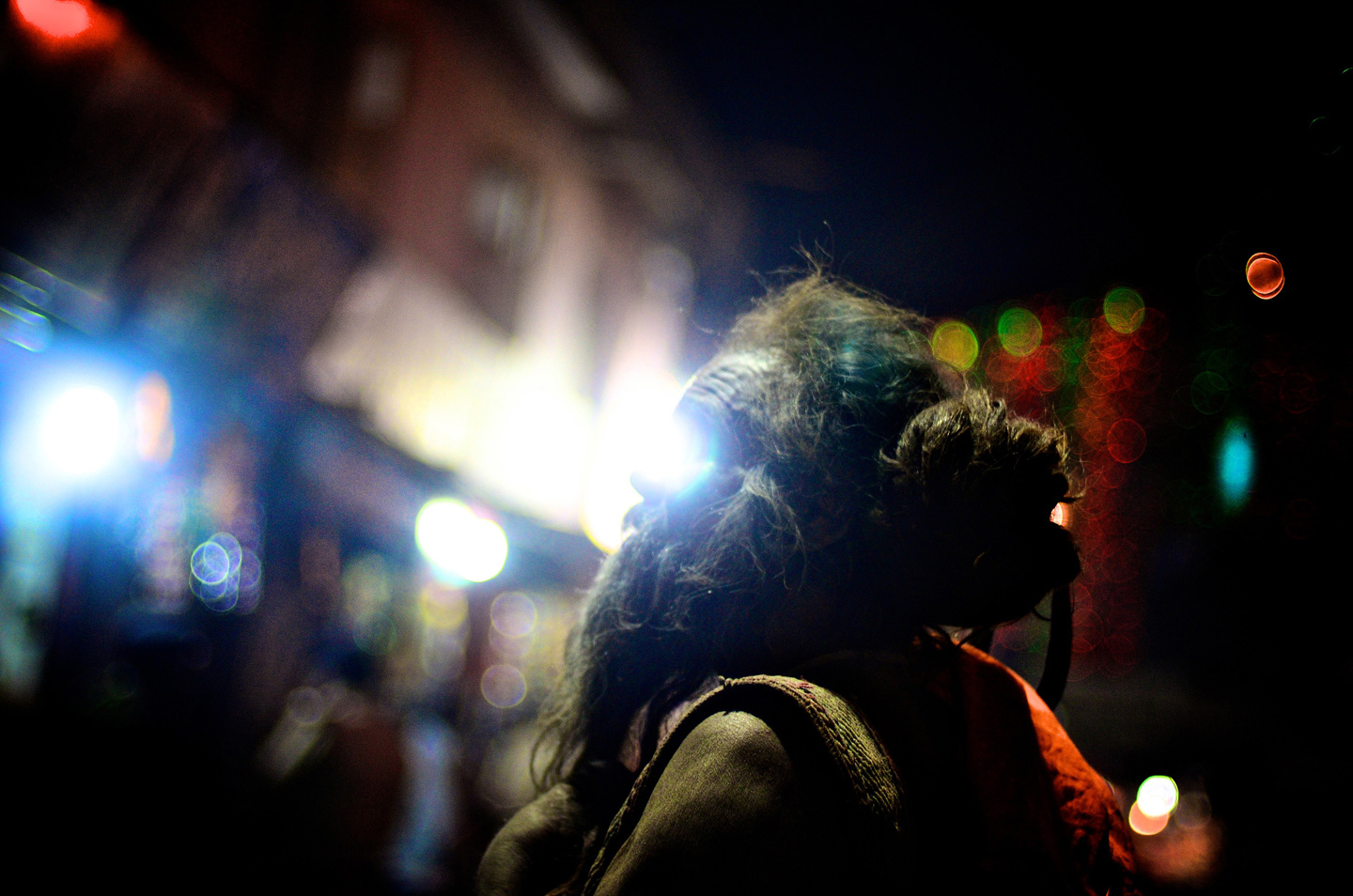 8/14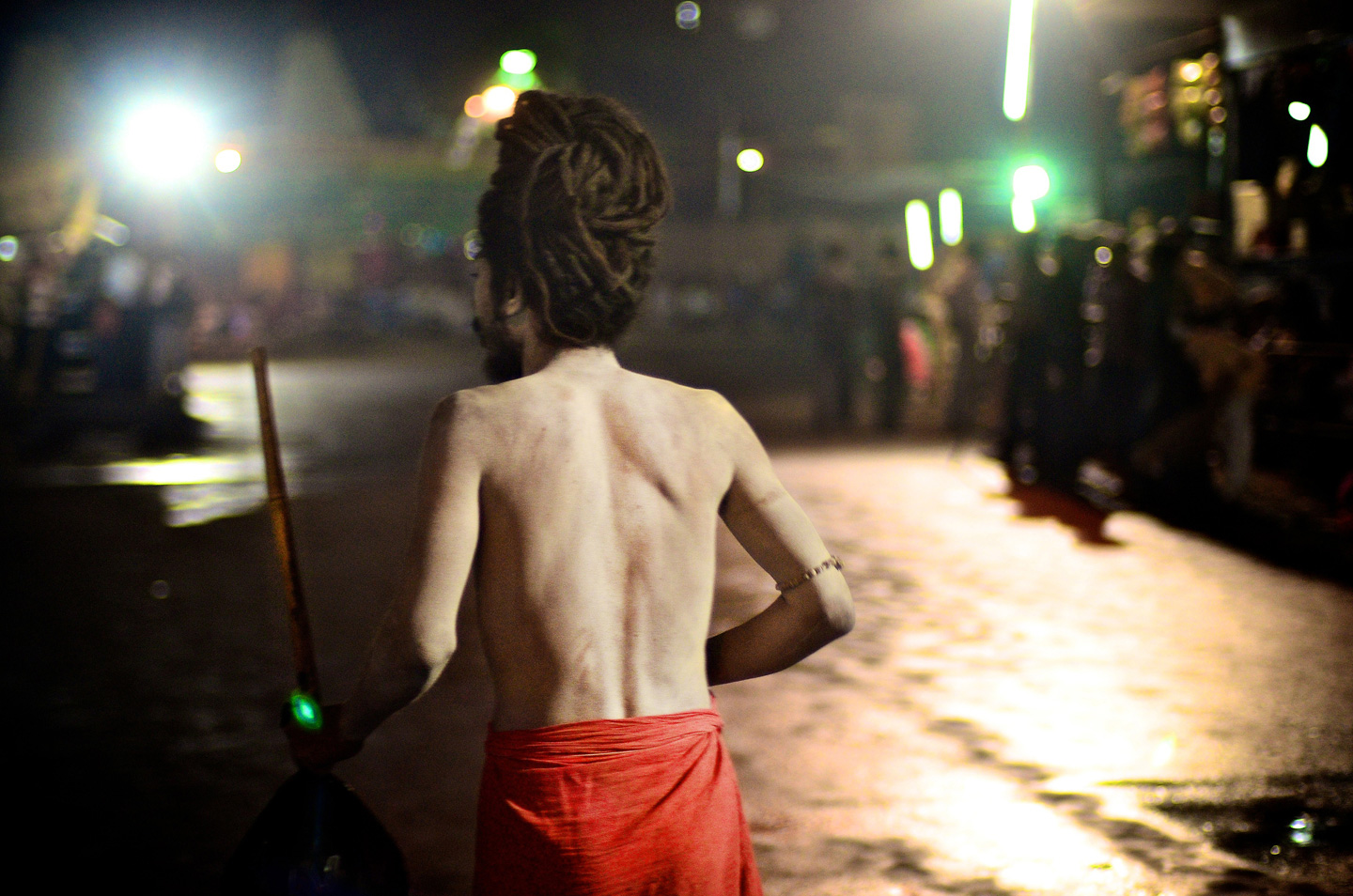 9/14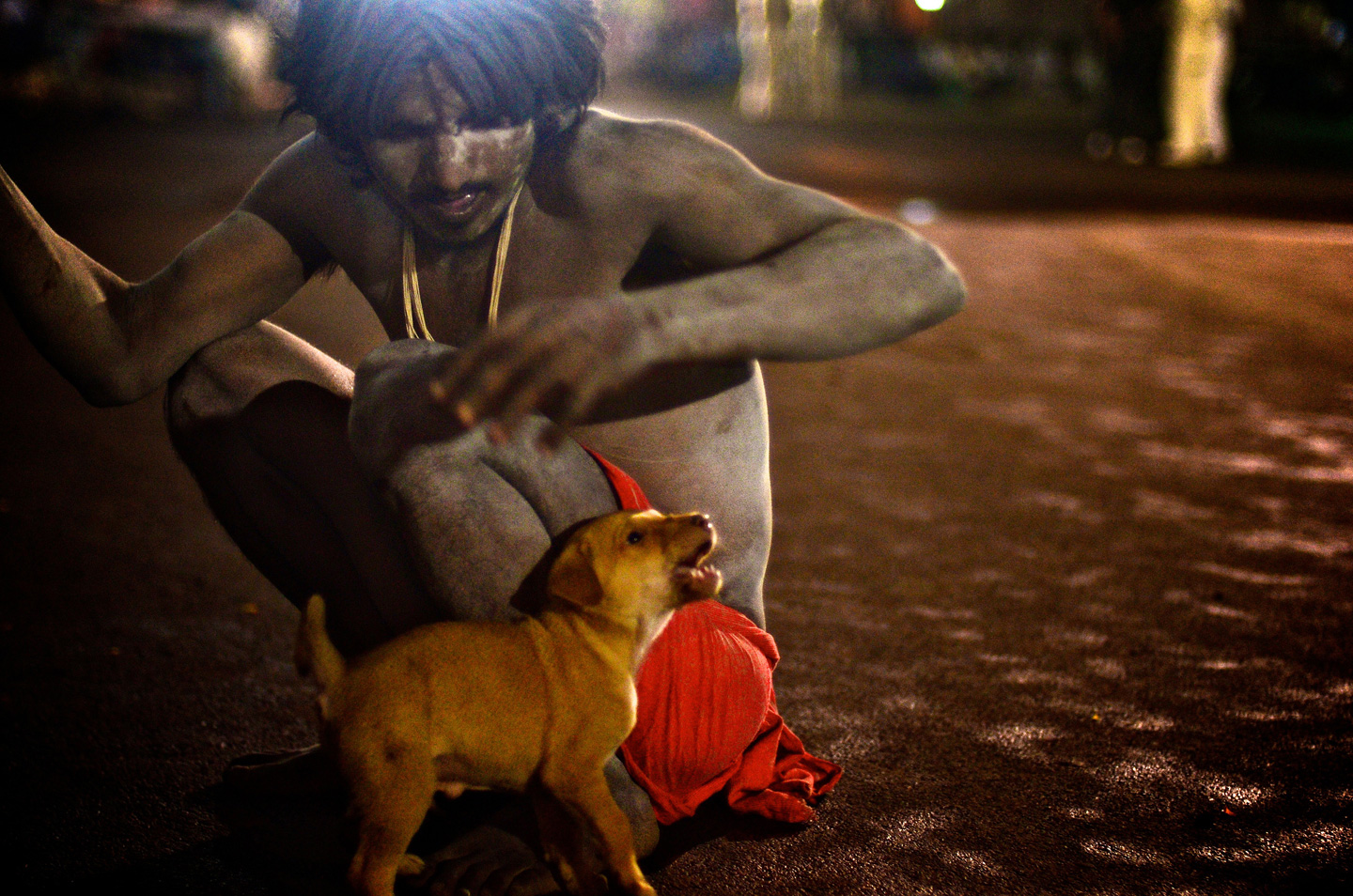 10/14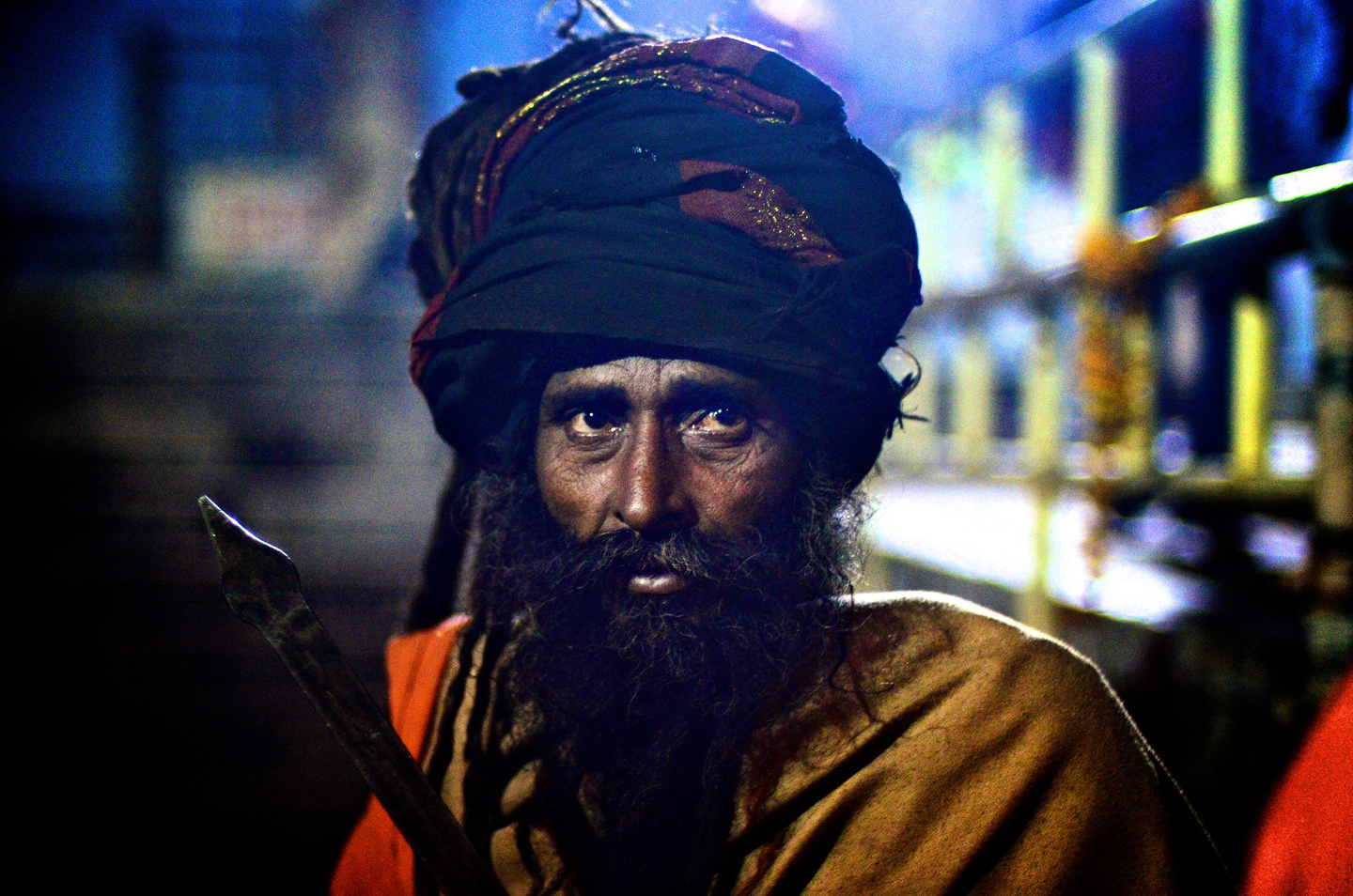 11/14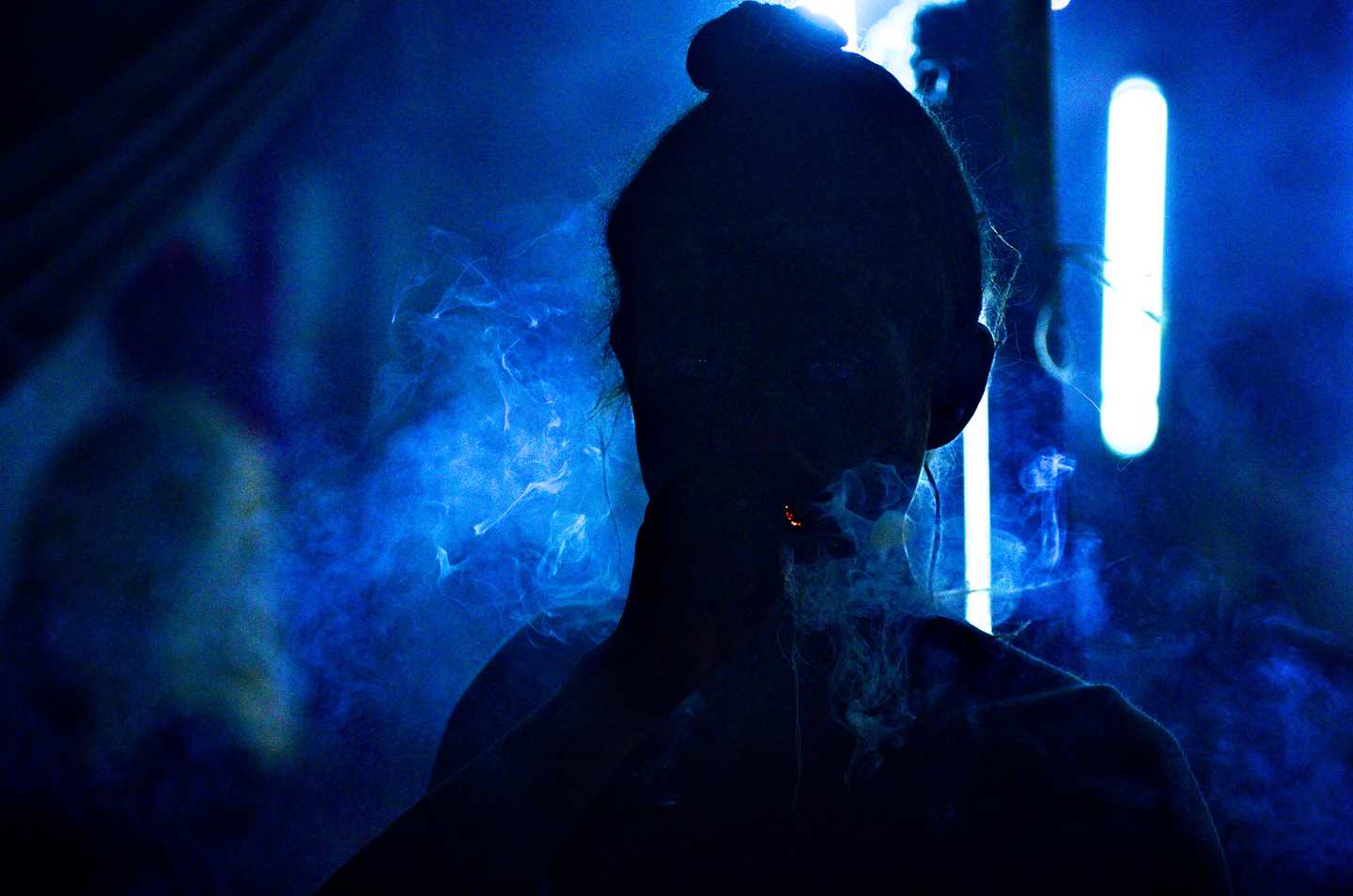 12/14
13/14
14/14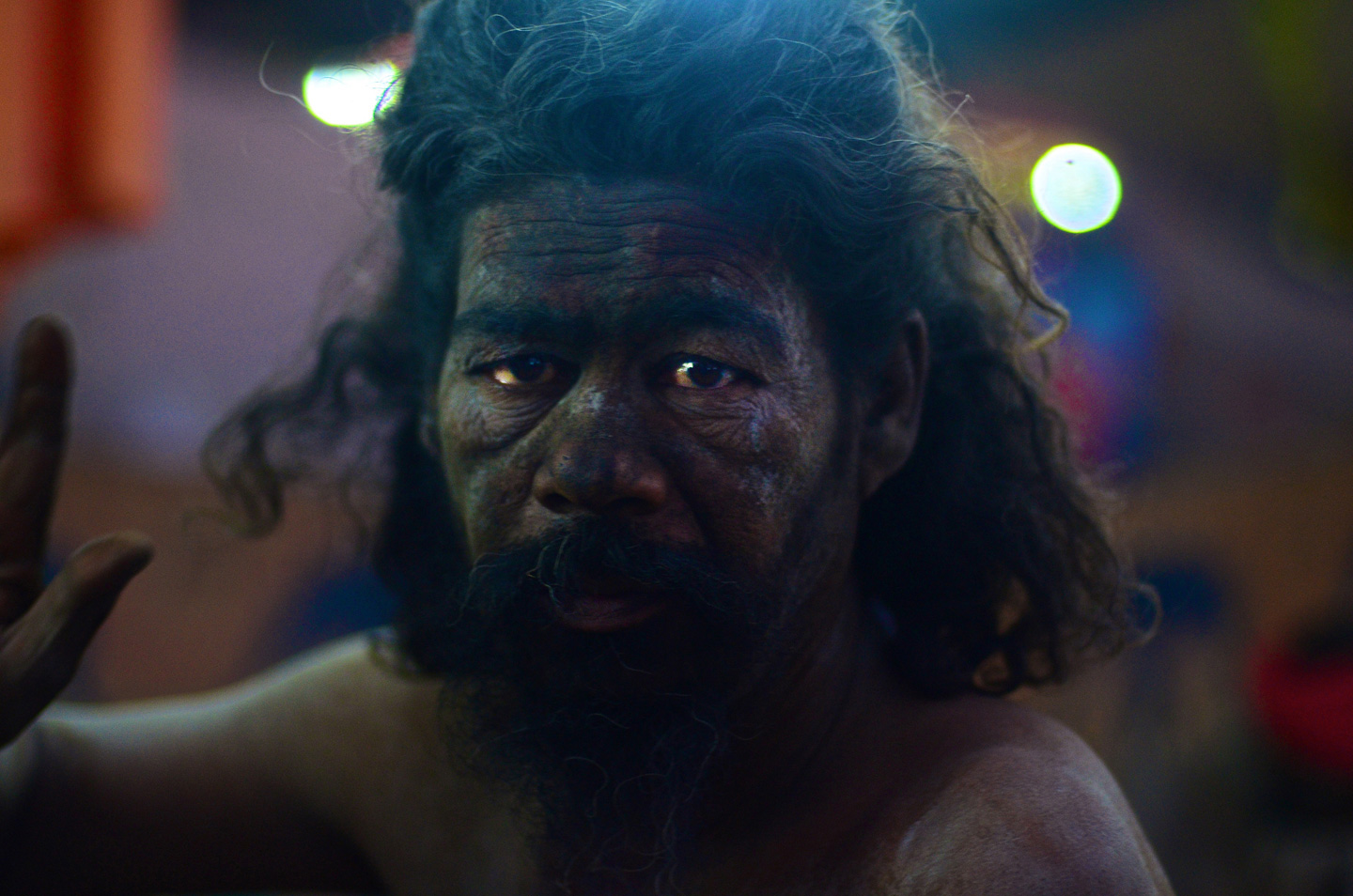 1/14
The roots of this story actually go 10 years down. My dad has a friend whose native is Junagadh. As a kid, sitting with my dad and him, I heard him talking about something very interesting. They were talking about how Naga Babas/ Aghories dwell in Junagadh. I remember him talking very fondly about how they meditate for years in the caves, how powerful they are and a lot of other things which got me intrigued at that age. He mentioned how hundreds of Aghories, coming from unknown places gather on this particular day, Shivratri and vanish somewhere as soon as Shivratri is over.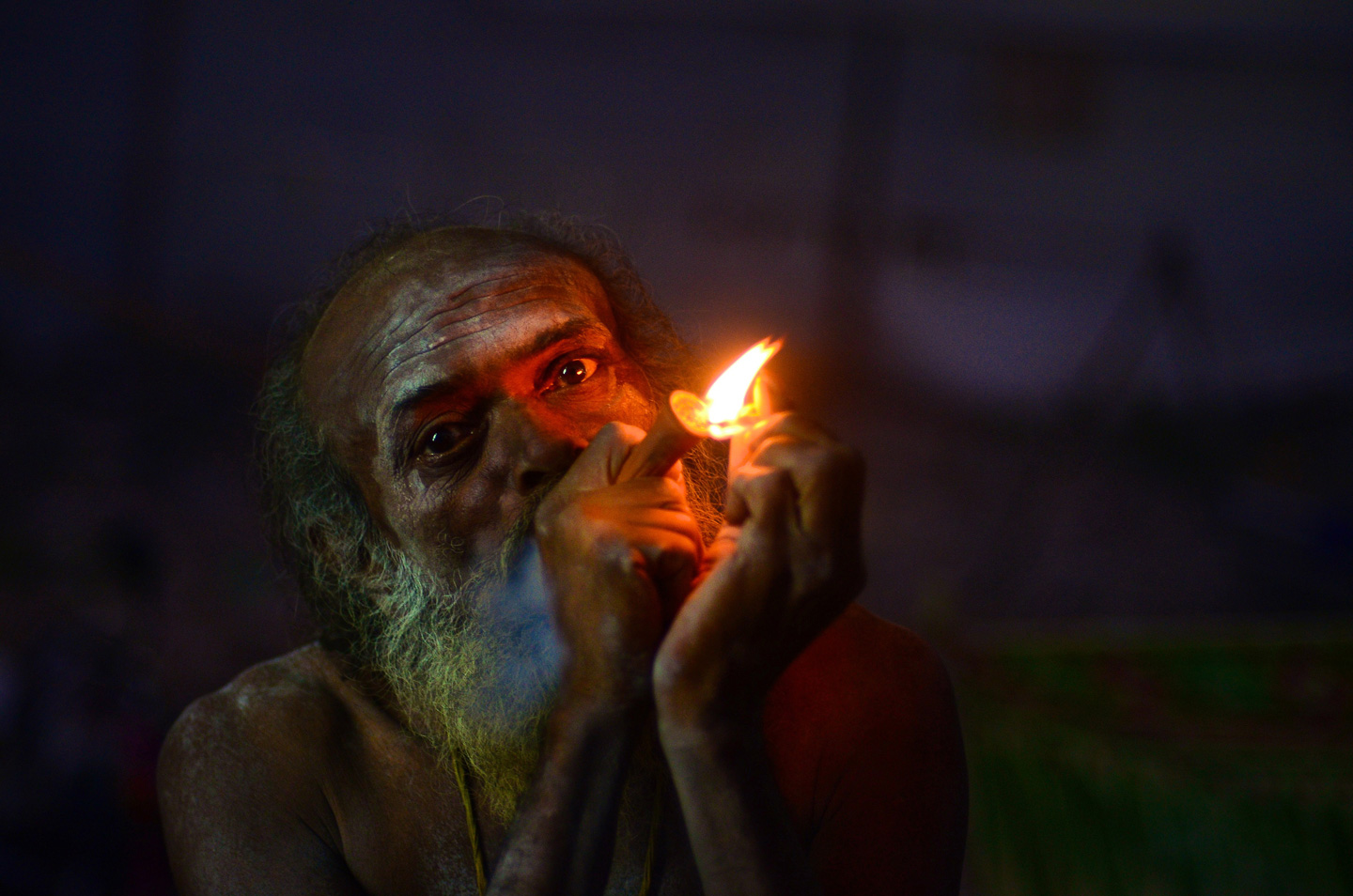 2/14
I don't know what made me relive that conversation 10 years later and 2 days before Shivratri, this year. As soon as I realized, I called my uncle to find out if this was the day he has been talking about all these years. I was just hoping he says yes and he did. However, he advised me not to go there on that day as around 1 million people, from all over the country gather there to celebrate Shivratri and to meet their gurus. That is exactly when I knew I was going. I and my cousin, who is equally inclined towards photography and traveling, got our backpacks ready and set off for Junagadh. It is a 6 hours drive from my city, Vadodara and it took us 9 hours to reach. Yes, untapped excitement and wrong exits. Always happens.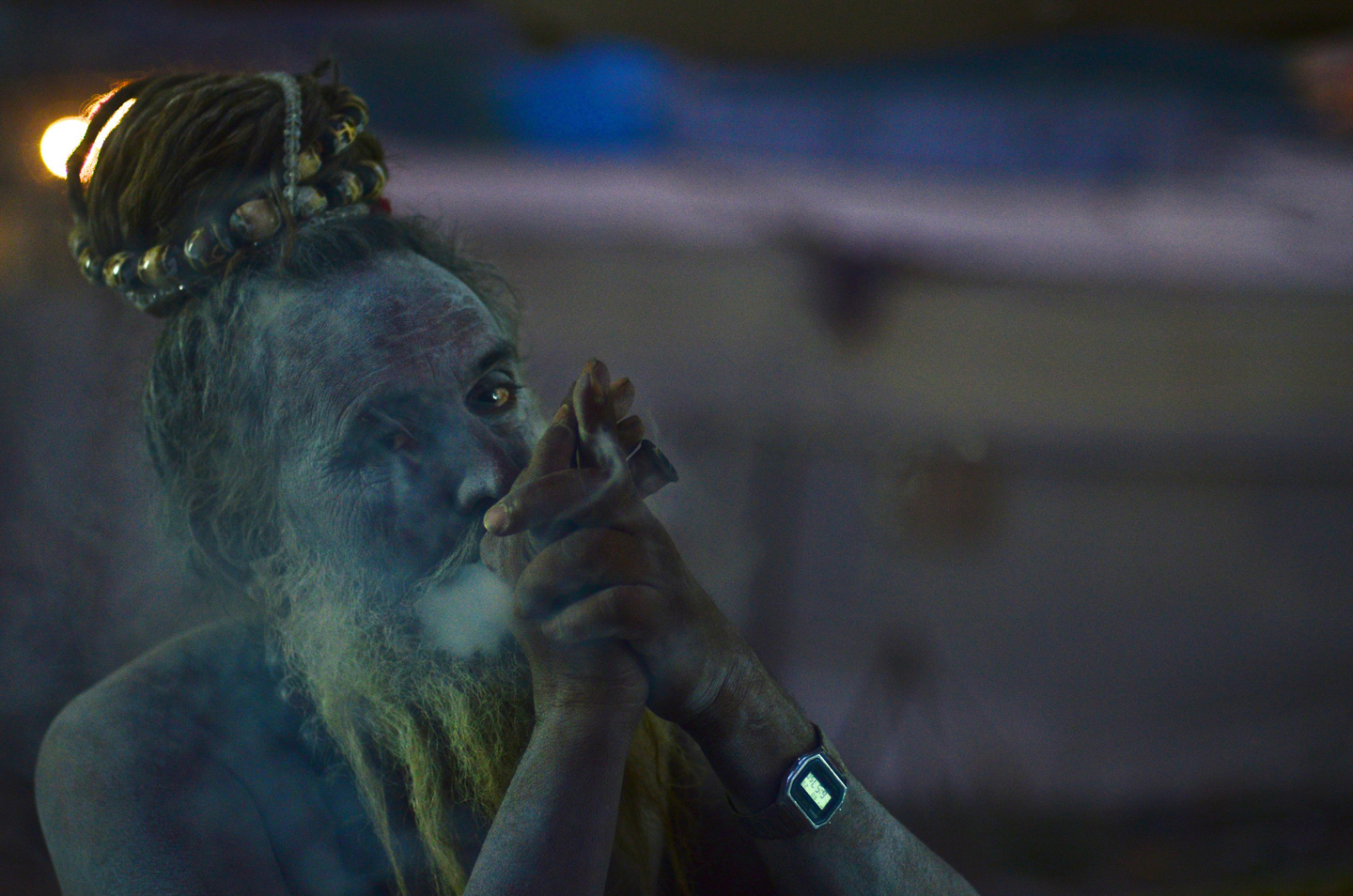 3/14
We reached our destination at 10 in the night. The festival had actually begun a week before we reached. The day we reached was the last day and hence people were at their excitement-peaks. I could not believe what I saw- Ocean of people. It was a 5 kms road and I couldn't find even half a foot of clear space. People were flooding in and out of the grand fair. We decided to not walk further and call it a day. It was going to be a long shoot day after a couple of hours.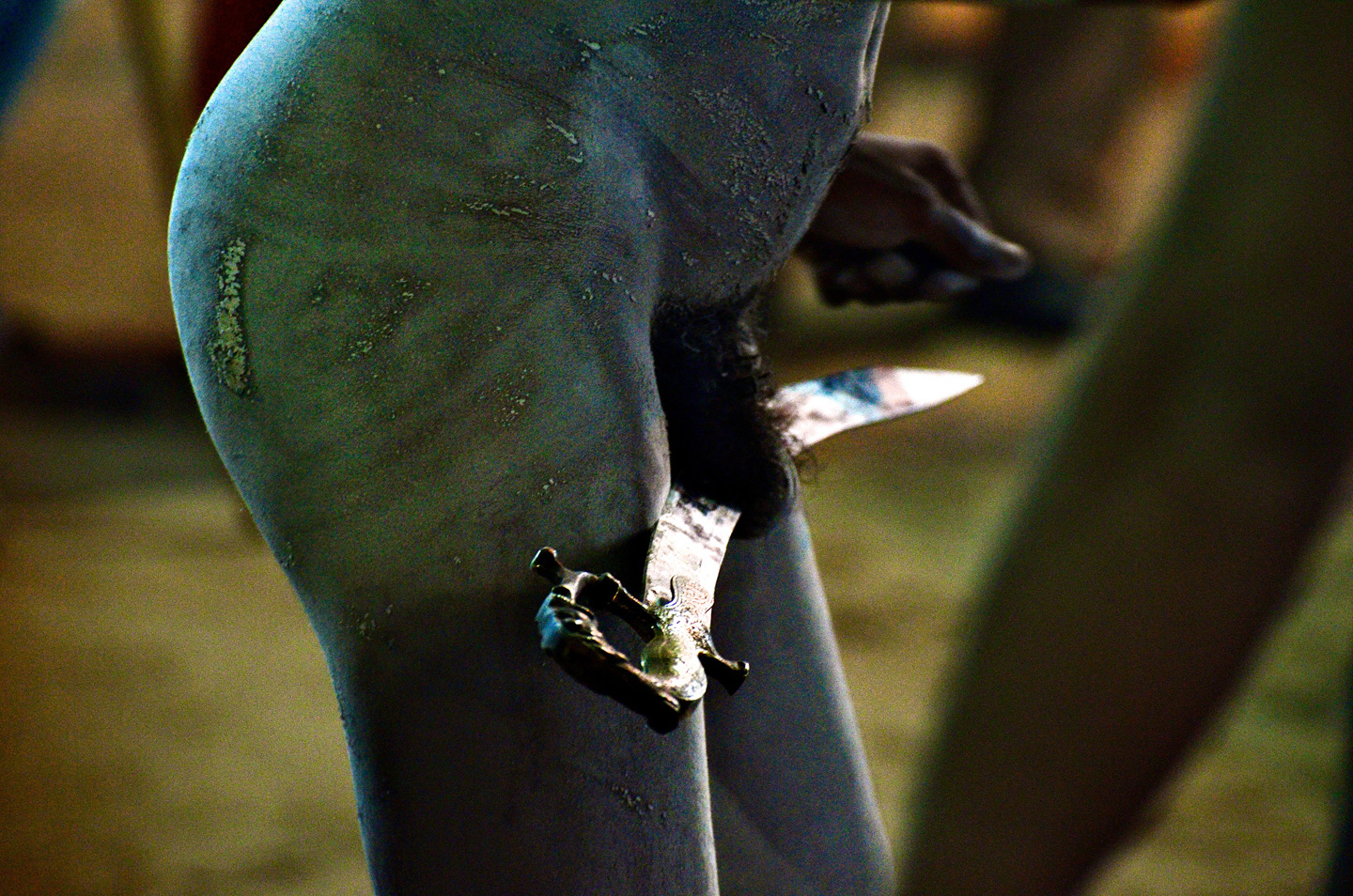 4/14
Before I went to sleep, I was wondering how powerful religion is, in my country. Call it blind faith, superstitions or miracles. The Shivratri fair takes place at the foothills of a holy mountain called Girnar. I just couldn't believe that so many people were simply walking towards this holy mountain, with nothing to give, nothing to take back. No expectations, no regrets. Just unconditional, divine faith.
5/14
Next morning we geared up for the day with extra memory and batteries because I was sure we were to witness madness all day. As we started walking the road that which led to the festival setup, we learned that a stampede had occurred there a while ago, causing six people to lose their lives. We gulped that news down, and in the name of god, kept walking ahead.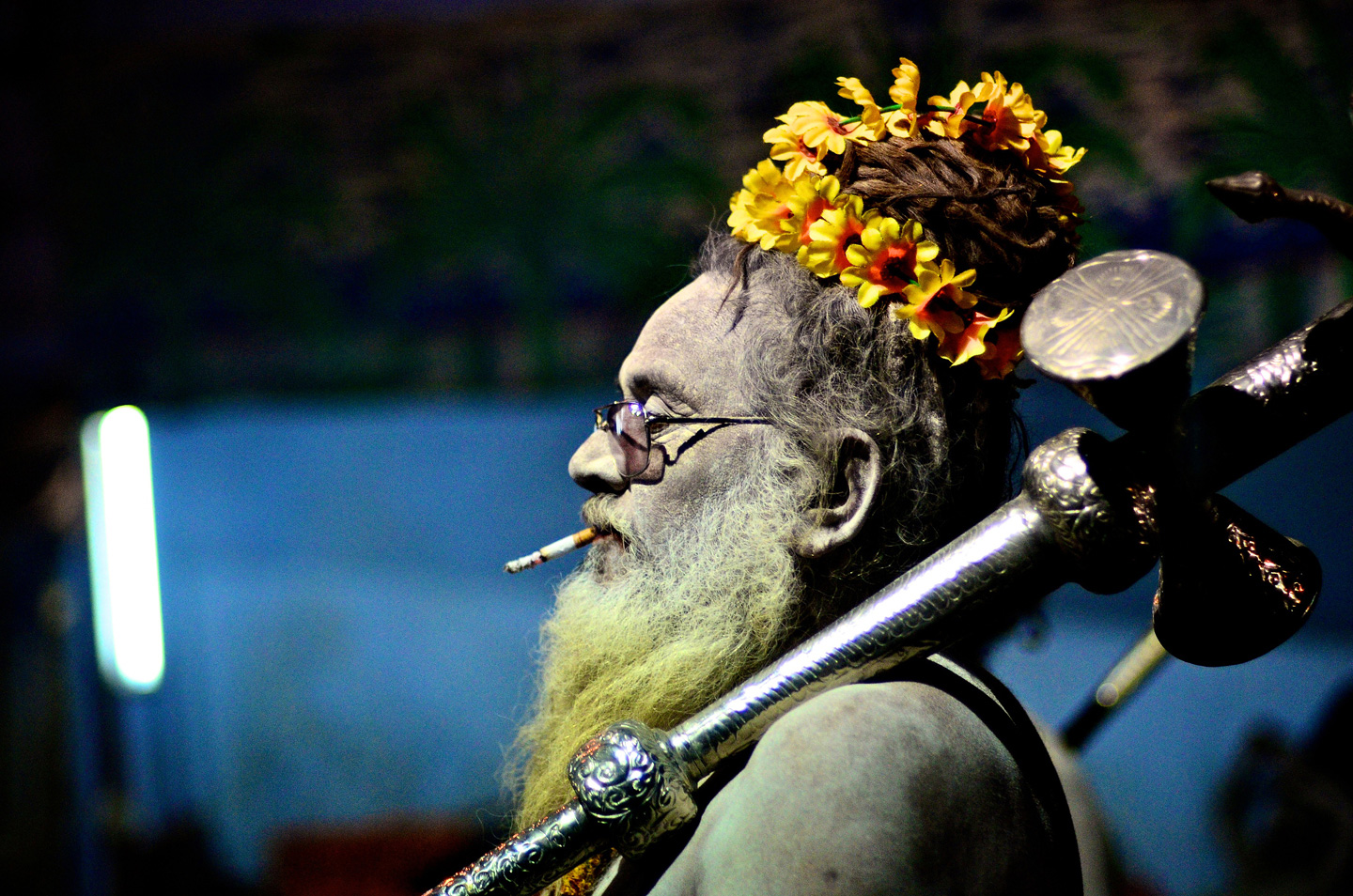 6/14
We reached this place called Damodar Kund- a small man-made lake that has a lot of religious significance. They say, "Damodaram Jalawasam Sarva Papharam Harim" ( The holy waters of Damodar Kund are the holy home of Shri Hari, sacred bath of which relieves all kinds of sin), and "Sakshat Sthitah Krishna Damodara eeti Smritan" ( Bhagwan Shri Krishna is eternally present here in the form of Shri Radha-Damodarji ).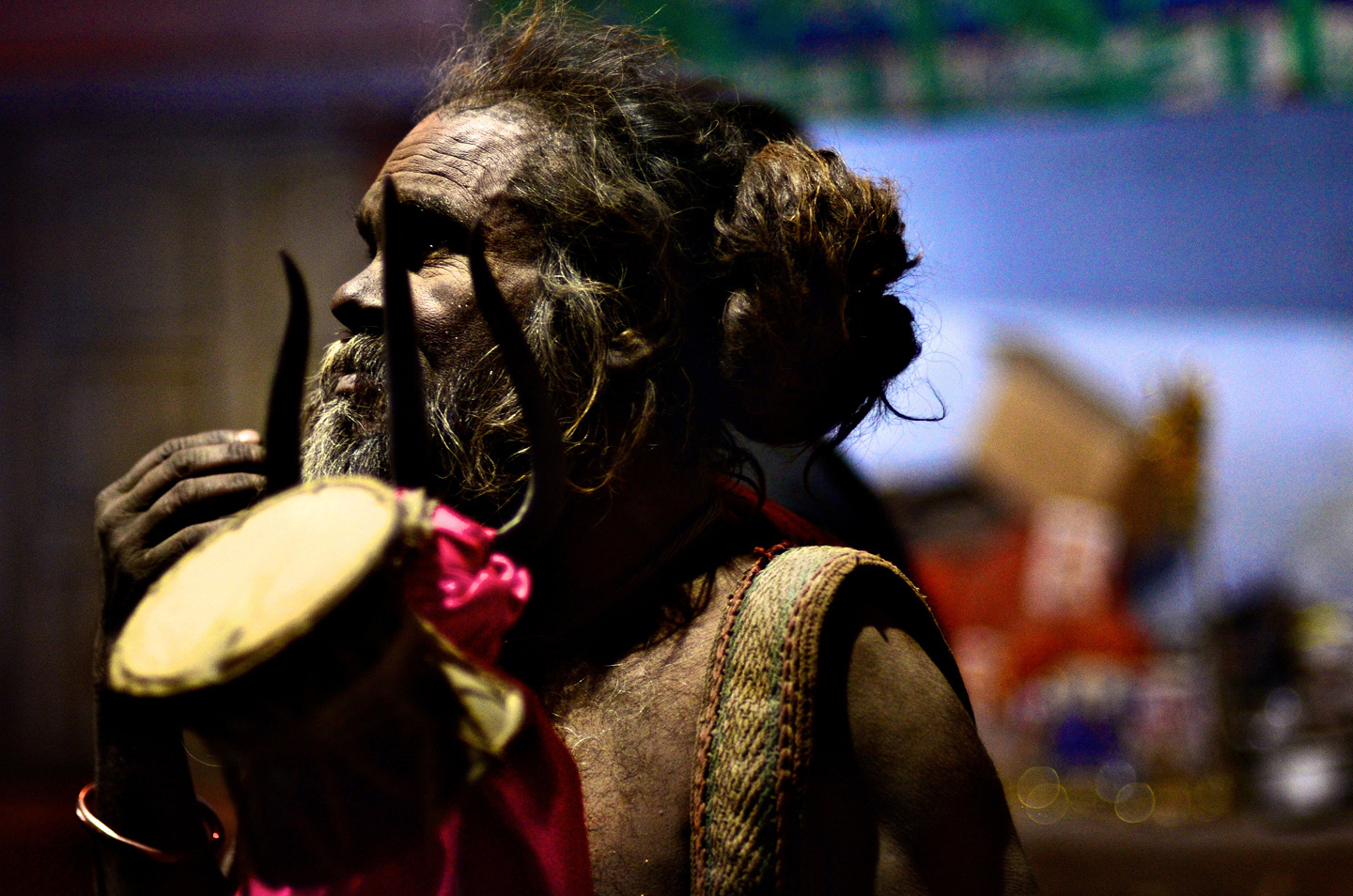 7/14
I saw hundreds of people taking a dip in that pond. We went in and continued walking after clicking a few pictures. Finally having reached the fair area, I just couldn't believe what I saw. Hundreds of Naga Babas/ Aghories were sitting in small tents that were erected on both sides of the road. I was taken aback by their aura and the strong vibes around them.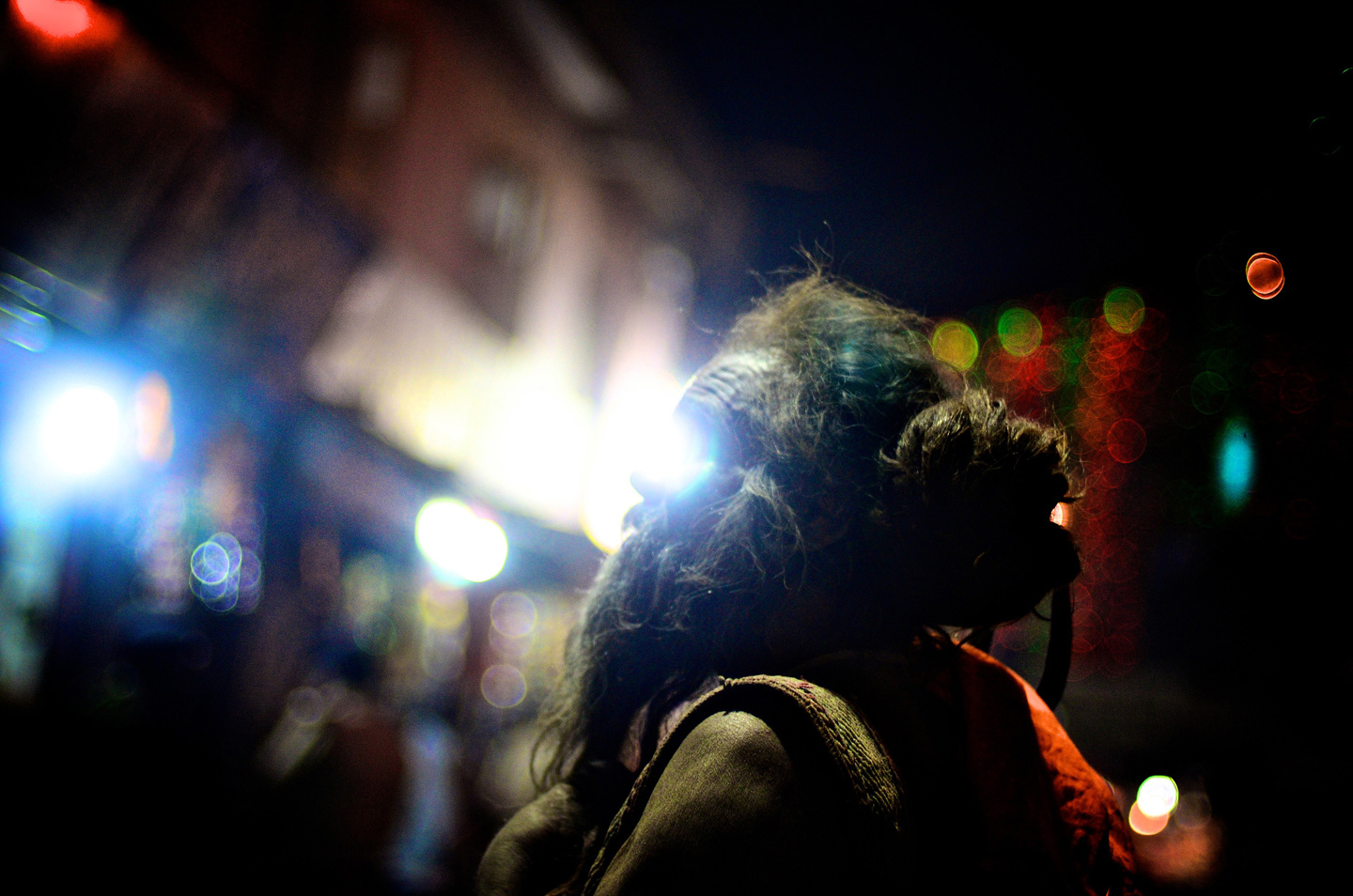 8/14
I didn't dare to click for the first 10 minutes and just kept walking as the Babas kept changing in the different tents. Finally I gathered my guts to click a picture of this one Aghori, only to get abused in the face, "Aye photu wale, hatt Bhenchod!" and I didn't even think for 2 seconds before expediting my pace of walking. Yes, they do swear. Walking like that, trying to get away as fast as possible, I was looking on my right side when suddenly I felt a strong, rough hand on my head. The grip was the hardest ever. I felt someone's thumb on my forehead and four fingers around my skull. The hand forcefully turned my head around and I flipped when I saw an Aghori standing 1 foot away from me. Holding my head like that, with his grip getting tighter, he pressed his thumb against my skull and did a tika on my forehead. The tika was from the ash that was in this wired, wooden bowl he was carrying in his other hand. I was so scared that I didn't know how to react. Before I could do or say something, he commanded in a very deep, aggressive voice, "Dakshina de". It wasn't a request, it was an order that I had to follow. My hand quickly ran into my pocket and I pulled out a Rs. 50 note and kept it in his bowl and wished to vanish.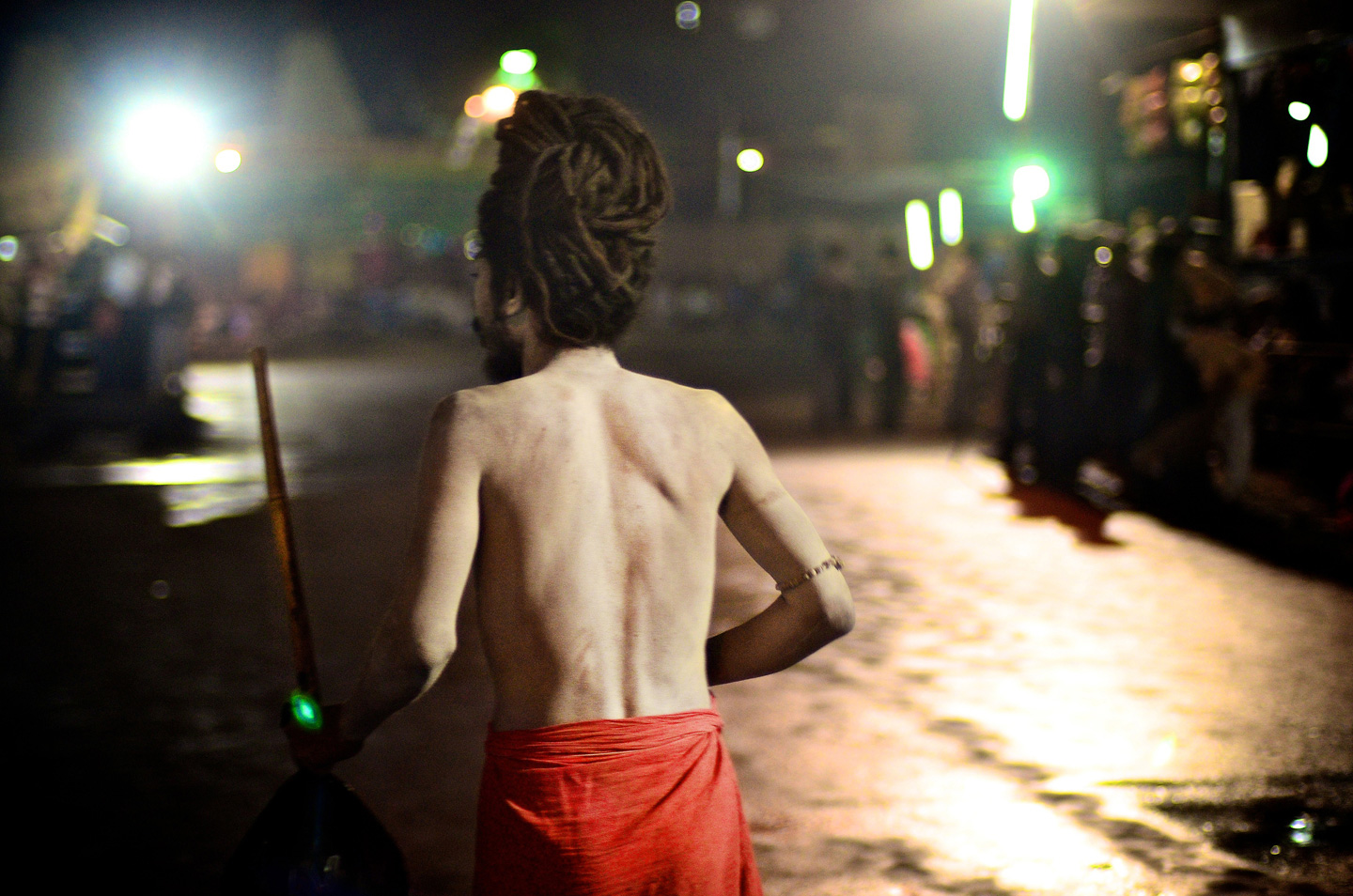 9/14
It took me a while to calm down and catch my breath. I was surrounded by such insane Aghories. Gradually as time passed, I got slightly comfortable and started clicking. We clicked for a couple of hours and got exhausted. It wasn't the shooting that got us drained but probably the crowd, lack of space, ear-splitting noise and hardly any air to breathe in. We set off to look for a place which had no people and was peaceful. While we were walking further up the hill, my cousin suggested that we should rather go off-road and try finding something in the forest. We walked perpendicular to the main road and ended on a parallel road which was surprisingly empty, quiet and in the middle of dense trees.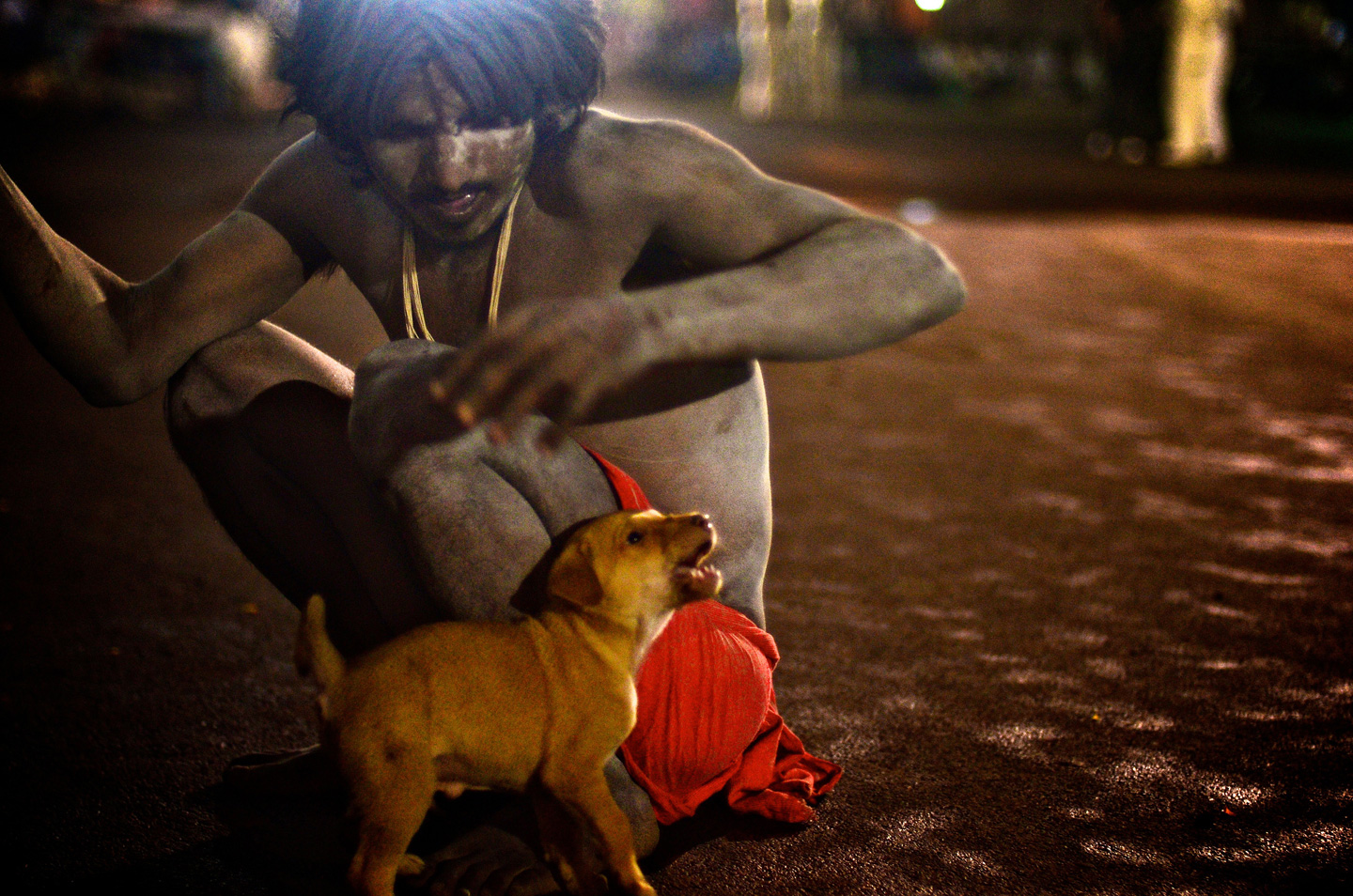 10/14
A forest officer who was passing by told us that it was a restricted area and we weren't allowed to be there. No wonder it was so peaceful. We bid goodbye to the ancestors and made a quick move. We reached a nearby Jain temple and asked them if we could rest there for a bit. The place was serene. They allowed us to sleep and we took a nap. We woke up at 6 in the evening and were absolutely revitalized to click again.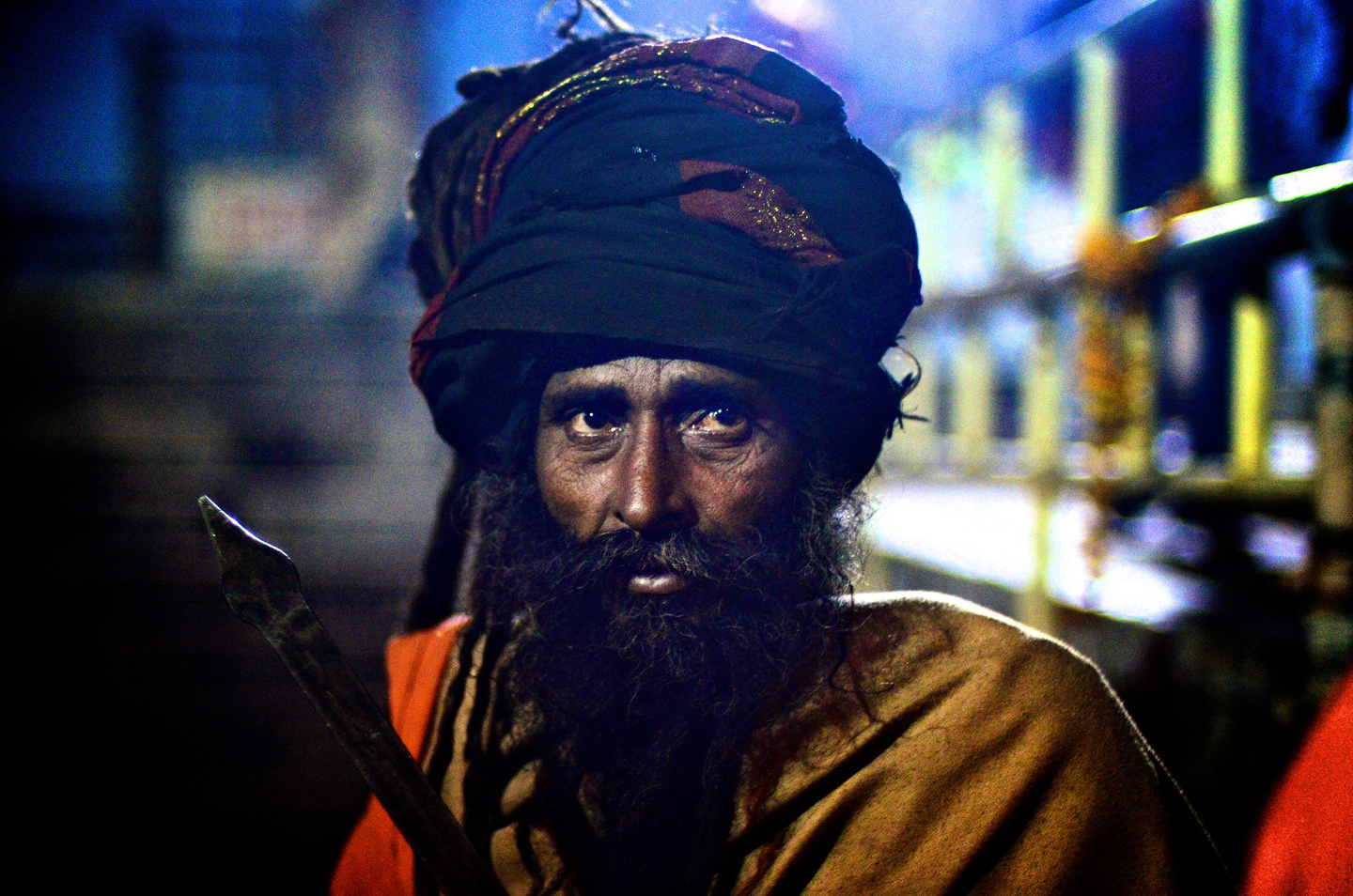 11/14
I had not gotten even one decent shot till now. We went back to the fair and started exploring a new area. A lot of devotees were heading back and some paused to watch the young girls walking on ropes and doing their typical stunts. I still hadn't got a shot that could trigger my creative juices.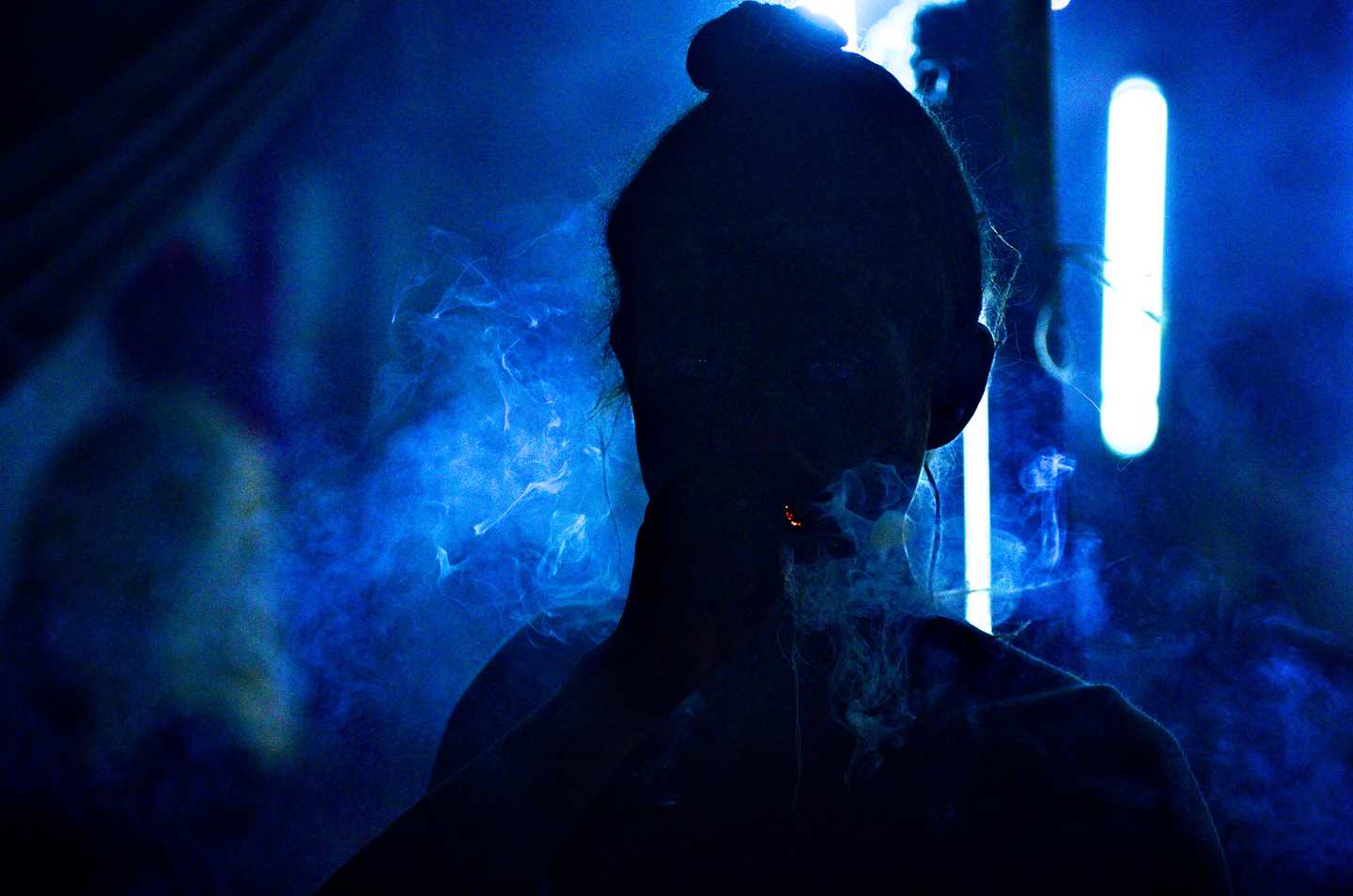 12/14
Finally when we reached this new place with similar tents around, I decided I am going to shoot fearlessly, no matter what. I sat down in front of a Baba and took a shot. He didn't react. I took two more shots and stood up. I was just looking at the pictures in my camera and I heared a voice "Oye!" I looked at the man I had just clicked. He looked straight into my eyes and asked " Bhole Naath jaisa dikhta hu na?" I smiled in relief and replied "Haan Baba, beshaq!".
13/14
I sat down confidently to click one last picture while he raised his hand to bless me. I clicked just then and got the shot I wanted. There was no looking back after that picture. I simply sat in front of a lot of Babas and kept clicking. All my pictures in the album that I have uploaded, were clicked after the Bhole Naath moment. After clicking for seven hours, I finally got some mad pictures. I acted as if I was from press and kept clicking ceaselessly. Once you are set, there is no stopping.
14/14
We were dead by 12:30 am. It was more than 12 hours that we were in the festival. We realized we had to walk 5 kms back to reach our vehicle. We were really tired and hungry but were satisfied to have gotten some good clicks. It is amazing how I could simply connect to so many unusual people, may it be only for a few moments. I realize that I will probably never see them again in my life, but I still have them captured permanently.
1
2
3
4
5
6
7
8
9
10
11
12
13
14
·
·
·
·
·
·
·
·
·
·
·
·
·
·